Comprehensive Spine Treatment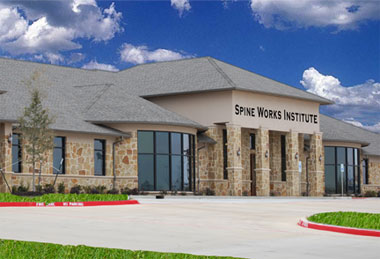 There are many reasons people may need the treatment expertise of Spine Works Institute. We have experience in treating all areas of the spine, including cervical, thoracic and lumbar problems. If you are having symptoms like back pain, neck pain, weakness in your limbs or numbness, you may require treatment. If your family doctor or chiropractor has evaluated your symptoms and recommended that you need a more in-depth evaluation and/or specialized treatment, you may be referred to the Spine Works Institute.
The staff at Spine Works Institute has been expertly trained in the latest spinal treatments, including the latest in non-surgical treatment, minimally invasive spinal surgery, spinal reconstructive surgery, revision surgery, adult scoliosis care, treatment of spinal compression fractures, electrodiagnostic consultations and diagnostic and therapeutic spine injections.
Working Together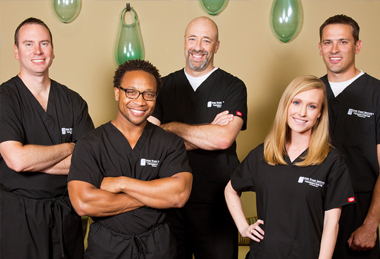 The treatment process is a team effort, involving doctors, nurses, therapists, counselors and most importantly, you and your family. We will provide you with access to the information and skilled professional care needed to hasten your recovery.
After our treatment team reviews your films, any additional tests, and the results of your diagnostic interview and your medical history, we will make recommendations for a treatment plan. You may be asked to meet with a surgeon, physiatrist, physical therapist, physician assistant, or another member of our team.
Treatment Options May Include:
Physical therapy
Inteventional pain management techniques such as epidural steroid injections
Medications
Exercise and conditioning programs
Minimally invasive surgery
Microdiscectomy
Kyphoplasty
Make an Appointment